Febi Timing Chain Kit Fits Land Rover Range BMW 3 Series 1.7 TD 2.5 D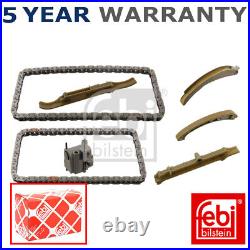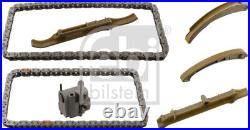 Cross Reference: OE: 13522246583S1, 13522246583, 11312246582S1, 113.. Diesel: 1.7 TD, 2.5 TD. OE: 13522246583S1, 13522246583, 11312246582S1, 11312246582, 90542725S1, 90542725, 90542724S1, 90542724, STC3359S1, STC3359, STC3358S1, STC3358, STC2142S1, STC2142, 5636366S1, 5636366, 5636365S1, 5636365 BGA: TC0930FK FAI AutoParts: TCK183NG TCK183 LUCAS: LKTC1839 LKTC183. Weight [kg]: 1,490 Timing Chain Size: G68HP Timing Chain Size: G68HR Number of chain links: 74 Number of chain links: 80 Chain Type: Simplex Chain Type: Closed chain Observe service information. Please double check our description and notes for full details of these items. If you have any questions then please send us a message and we can advise.
This part is guaranteed against fault or failure for 5 years (General wear & tear not covered). Consequential loss and labour claims are not accepted. Items must be unused and in their original packaging.