Timing Chain Kit Unova Fits Land Rover Range BMW 3 Series 1.7 TD 2.5 D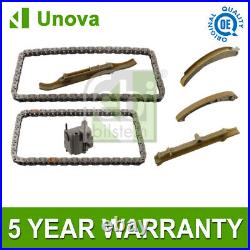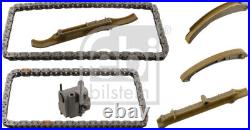 Check our shop for a full range of Unova parts. Cross Reference: OE: 13522246583S1, 13522246583, 11312246582S1, 113.. Diesel: 1.7 TD, 2.5 TD. OE: 13522246583S1, 13522246583, 11312246582S1, 11312246582, 90542725S1, 90542725, 90542724S1, 90542724, STC3359S1, STC3359, STC3358S1, STC3358, STC2142S1, STC2142, 5636366S1, 5636366, 5636365S1, 5636365 BGA: TC0930FK FAI AutoParts: TCK183NG TCK183 LUCAS: LKTC1839 LKTC183. Weight [kg]: 1,490 Timing Chain Size: G68HP Timing Chain Size: G68HR Number of chain links: 74 Number of chain links: 80 Chain Type: Simplex Chain Type: Closed chain Observe service information.
The information displayed is for reference only. Please check all details carefully or alternatively message us with your full registration and vehicle details. This part is guaranteed for 5 Years.
Consequential loss and labour claims are not accepted. Items must be unused and in their original packaging.